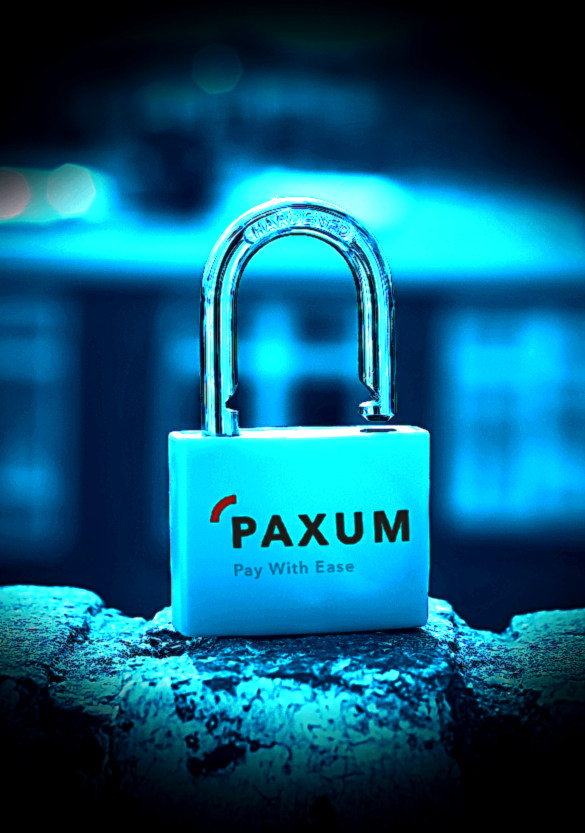 Have You Enabled Two Factor Authentication (2FA) Yet?
If the answer to the above question is YES, then our response to you is:
"Excellent choice! Now you have extra login protection for your Paxum account!"
If the answer to the above question is NO, then let us show you why you should make Two Factor Authentication happen right now for your Paxum account! It's super easy to set up!
Two Factor Authentication makes it harder for cybercriminals to gain unauthorized access to your Paxum account.
While the Paxum Login is already secure, requiring customers to use a strong combination of letters, capital letters, numbers, and special characters for their passwords, it is definitely a good thing to be able to reinforce that security with a second layer of protection.
You possibly already use Two Factor Authentication for some of your other accounts like your email and your bank account. Many financial institutions prefer their clients to use Two Factor Authentication as it adds a double layer of account security.
How To Enable 2FA Inside Your Paxum Account
It's very straightforward. Let us take you through the steps.
First, securely login to your Paxum account.




After you login you may see a prompt on the right hand side of the Overview page (as shown in the partial screenshot below):




If you don't see the above, then go to the SECURITY SETTINGS section of your Paxum account by clicking the tab on the main menu bar:




You will see the Account Access section automatically highlighted, and the following displayed on the screen:




Slide the button next to 'OTP to Login' to switch it on:




An overlay page will slide in from the right hand side of the screen with a QR code for you to scan using your preferred *Authenticator App.



*If you use a Smartphone you can download an Authenticator app such as Google Authenticator; Microsoft Authenticator or one of the many Authenticator apps available in your App Store. They are free to use and offer a passcode that automatically generates a new random number every 30 seconds.


Open your Authenticator App and click to either Scan a QR Code or Enter a Setup Key.




After you enter the information you will have successfully set up and enabled 2 Step Verification for your Paxum account! You will be able to see the randomly generated passcode every time you access the Authenticator App (as indicated in the redacted screenshot below):




Any time you want to login to your Paxum account you will need to enter the code after you input your secure username/password:



As you can see, it's super easy to add extra security to your Paxum account!
If you're looking for assistance with Transaction Approval Codes please click this link for an updated guide here on the Paxum Blog.
If you need assistance with your Paxum account then please open a support ticket inside your Paxum account interface, email us, call us, or chat live directly on our website.
We're here to help make your payment journey successful and easy!
Thanks for choosing Paxum!