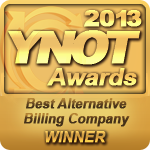 Paxum Wins YNOT Award For Best Alternative Billing Company!
Paxum is thrilled to be named as YNOT Award Winner for Best Alternative Billing Company of the Year 2013!
In a grand event held at Symbol in Budapest during The European Summit, Paxum was named the winner among a remarkable list of fellow nominees.
"We are blown away by this win!" said Paxum's CEO, Octav Moise. "It is fantastic that so many of our clients were nominated in their own categories, and then for Paxum to win Best Alternative Billing Company, well it's overwhelming! We're absolutely thrilled!"
This latest award win brings the total number of awards handed to Paxum as FOUR wins in various categories and award shows! Thank you to everyone who voted for Paxum! We love serving your payment needs and we will continue to show you why we're your number one!