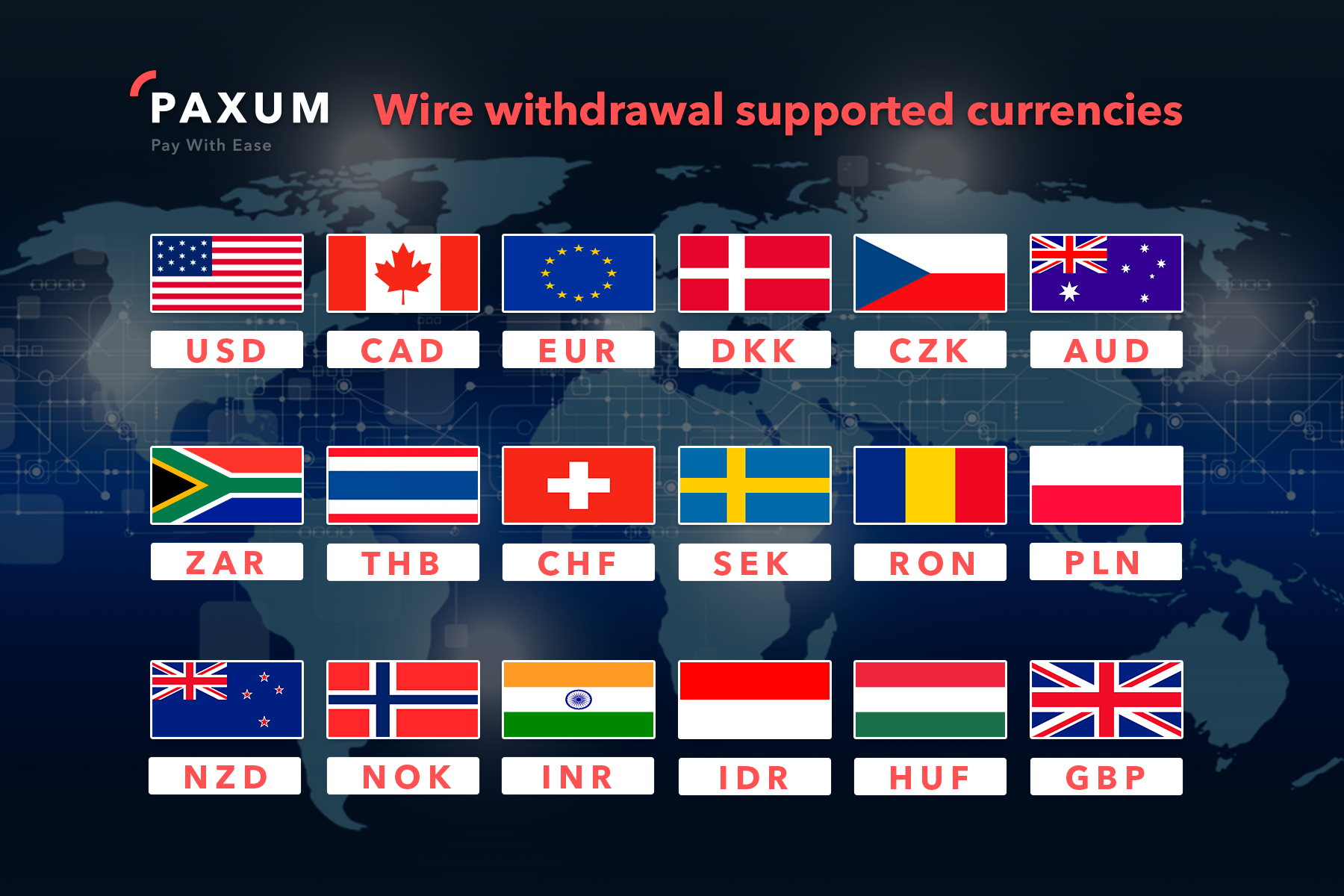 Paxum Schedules Update To Wire Withdrawal Process
On Tuesday, June 11th, 2019 Paxum will be updating its Wire Withdrawal process to make it easier for clients to withdraw funds directly in multiple currencies. Verified Paxum clients will be able to take advantage of the ability to withdraw funds in their local currency, if preferred, instead of in USD, EUR or GBP.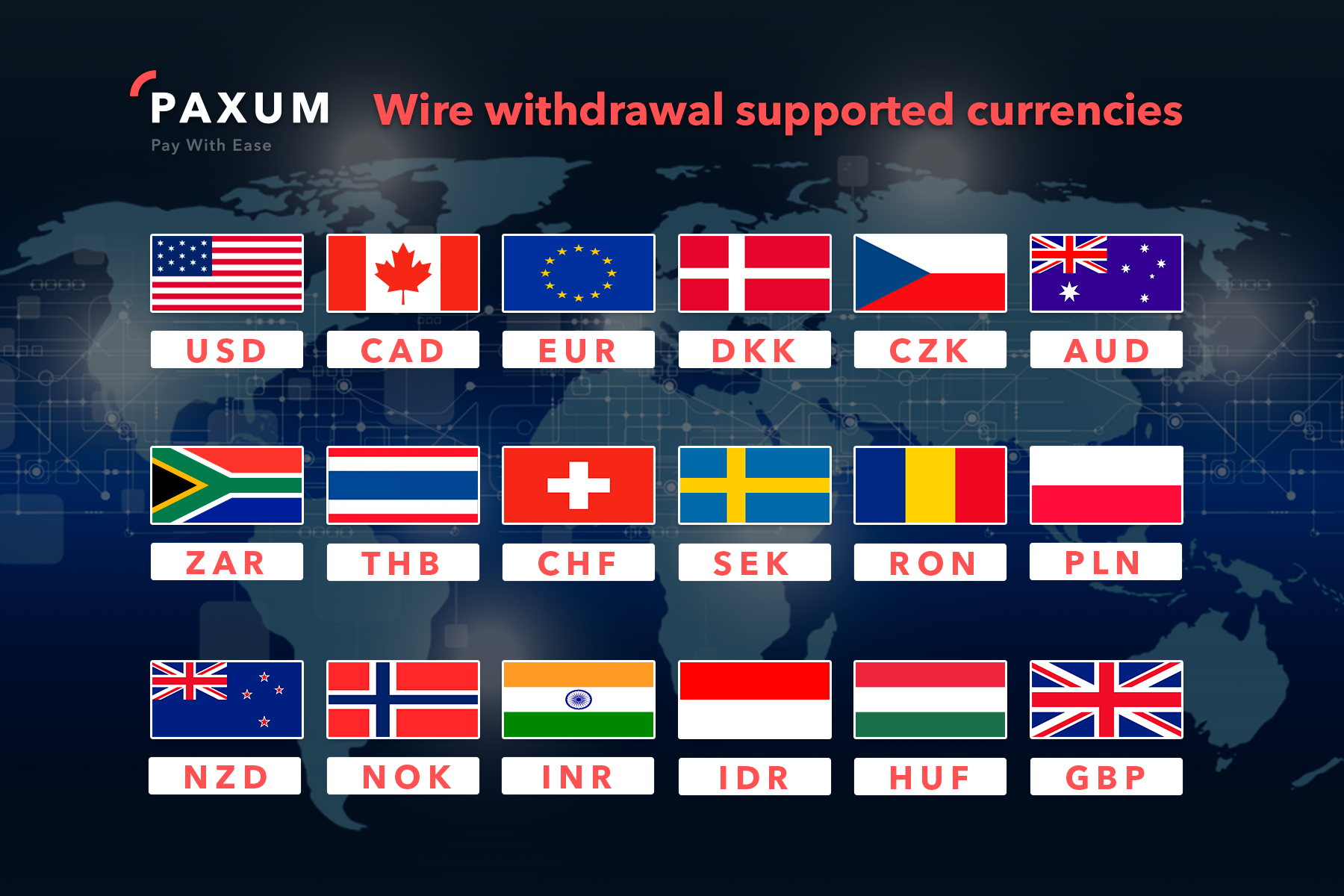 The following currencies will be supported for Wire Withdrawal in addition to USD, EUR, and GBP:
AUD = AUSTRALIAN DOLLAR
CAD = CANADIAN DOLLAR
CHF = SWISS FRANC
CZK = CZECH KORUNA
HUF = HUNGARIAN FORINT
SEK = SWEDISH KRONA
NOK = NORWEGIAN KRONE
THB = THAI BAHT
DKK = DANISH KRONE
PLN = POLISH ZLOTY
NZD = NEW ZEALAND DOLLAR
INR = INDIAN RUPEE
IDR = INDONESIAN RUPIAH
ZAR = SOUTH AFRICAN RAND
RON = ROMANIAN LEU
Paxum clients who withdraw in local currencies will also enjoy a lower withdrawal fee. The new Wire withdrawal fee structure will be as follows:
USD = $50 USD
EUR = $40 USD
GBP = $25 USD
Withdrawal to any of the added currencies = $25 USD
(CHF CZK HUF SEK NOK THB DKK PLN NZD INR IDR ZAR RON AUD CAD)
Paxum recommends that clients check with their bank prior to initiating a withdrawal in a specific currency to ensure their bank supports receiving wires in the selected currency.
It is very straightforward to use this method.
1) Add bank account details specifying the local currency.
2) Visit section Withdraw Funds >> Withdraw Funds by Wire
3) In the From field select the account you want to withdraw from.
4) In the To field select the bank account you wish to withdraw to.
5) Enter the amount you want to receive in local currency, allowing for the fee, or click 'Maximum Amount' next to the amount field to withdraw the highest amount possible.
6) The interface will display the converted amount on screen prior to submission.
7) Submit the request.
8) After validation, the wire transfer will usually reach your bank account within 24-48 hours.
Paxum is happy to upgrade its Wire Withdrawal services to include more currencies and to introduce lower fees. We continue to strive to provide the best payment services possible to our valued clients.