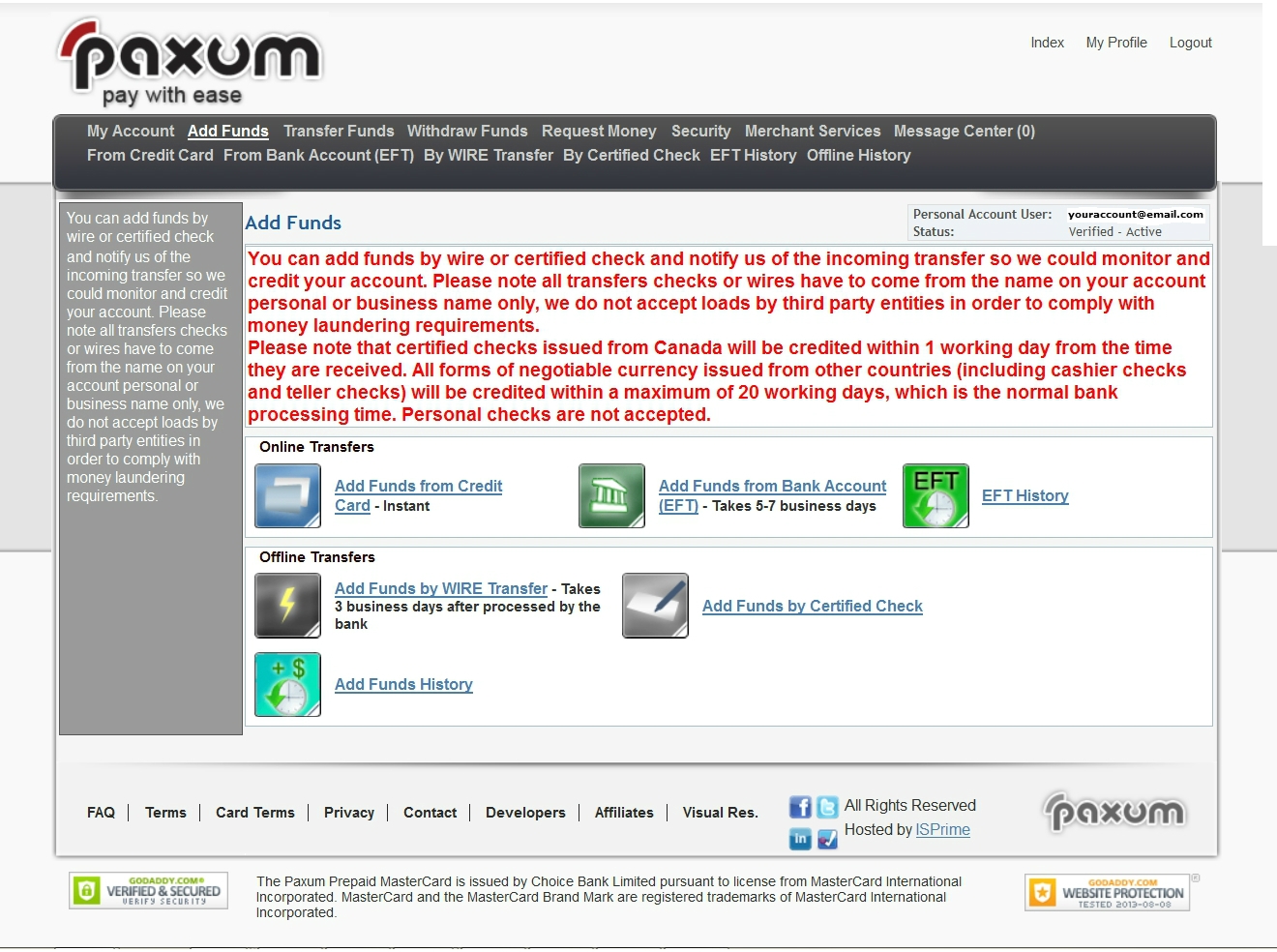 How To Add Funds To Your Paxum Account
Paxum global ewallet makes it easy for you to send and receive money anywhere in the world. While many Paxum personal account-holders receive payments to their Paxum account from other Paxum clients, there is always the option to Add Funds to your Paxum account from an external source.
It is important to note that Paxum CANNOT accept external
loads from a 3rd party name to your Paxum account.
Here are the multiple options available for Adding Funds to your verified Paxum Account.
To access the Add Funds section of your Paxum Account simply login and click Add Funds in the top menu bar. You will be taken to a page showing you the available options to fund your account;
Wire, Check, EFT, and External Credit Card.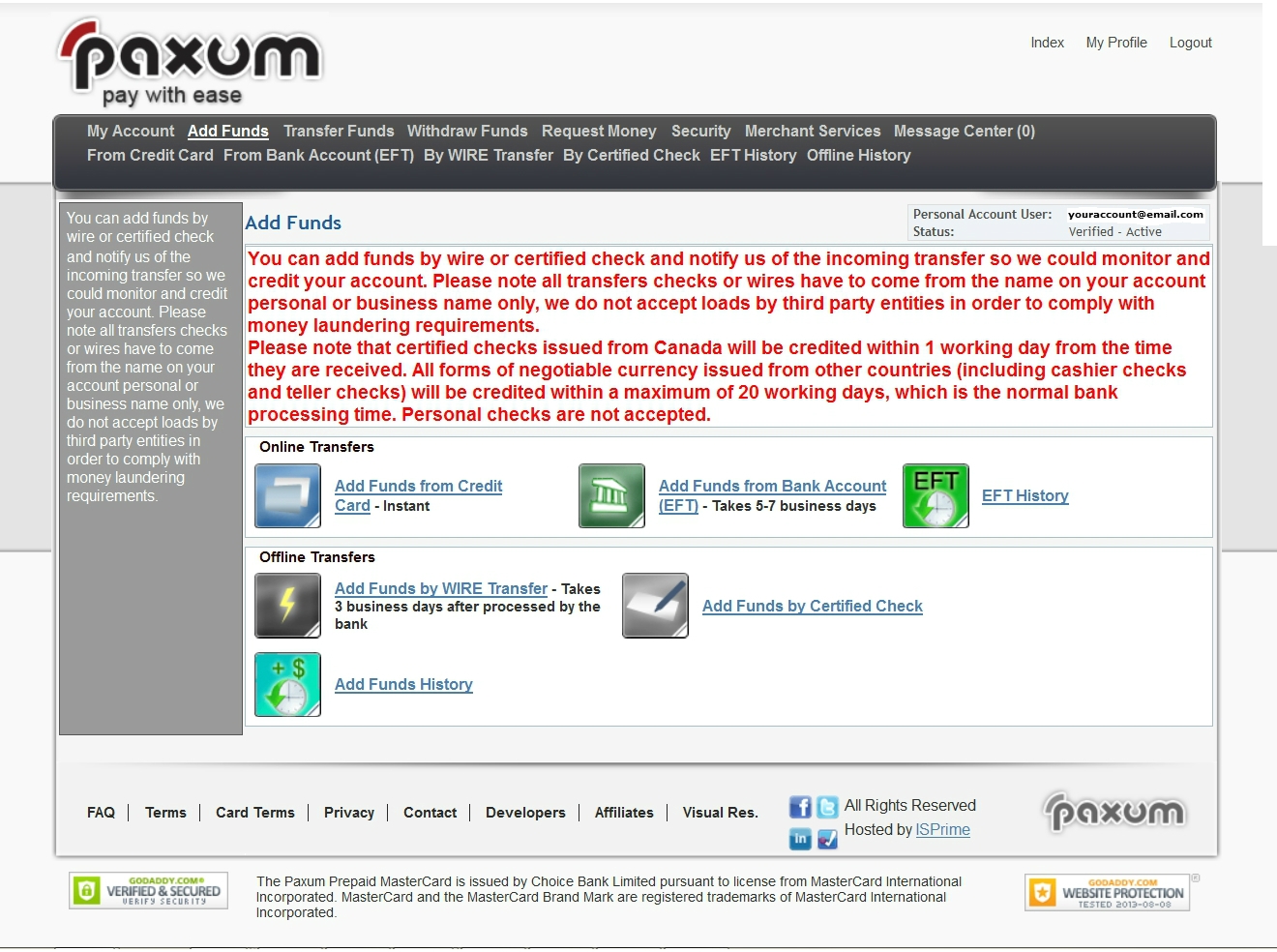 Discover how to perform each type of Add Funds transaction by clicking any of the links below. You'll be taken to another page on the Paxum Blog with more information:
 **************