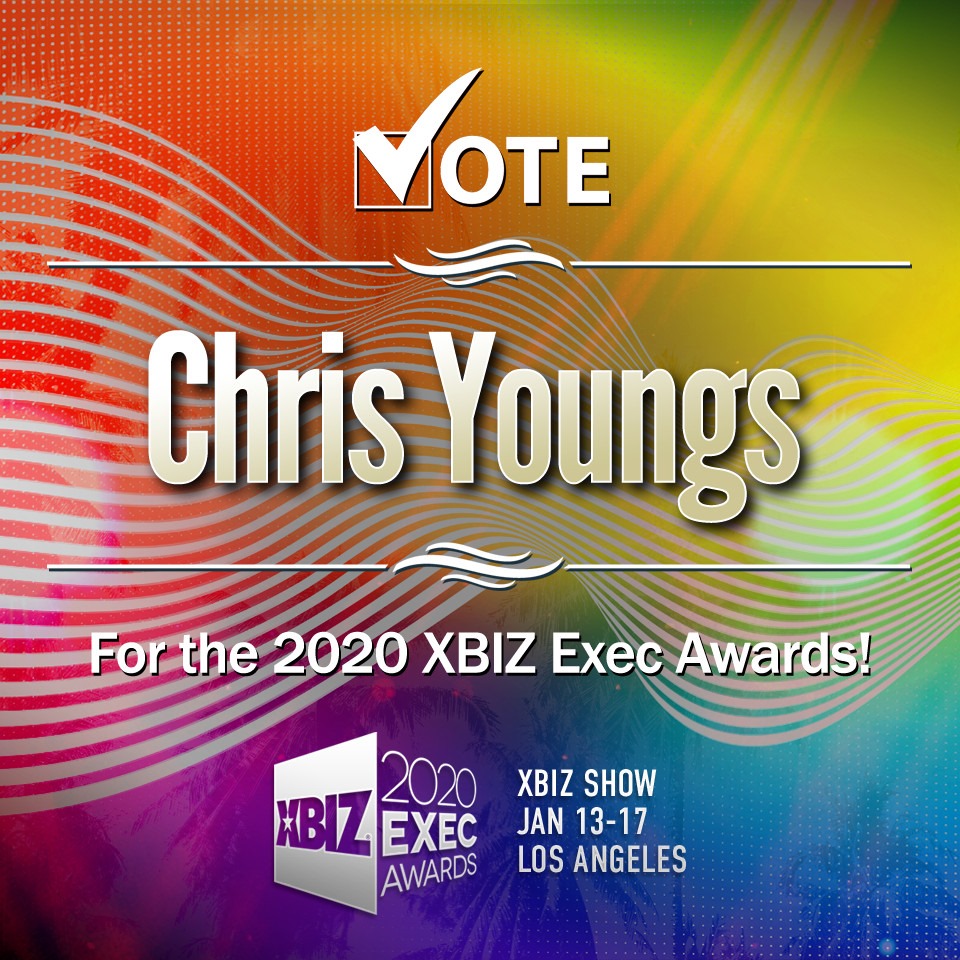 Chris Youngs Nominated For 2020 XBIZ Exec Award!
If you haven't already voted please consider a vote for Chris Youngs for Brand Ambassador of the Year at the XBIZ Exec Awards.
He's thrown memorable parties, repped at a gazillion shows all over the world, handed out some sweet swag and he's always ready to help someone with info about Paxum.
Big shout out to Chris Youngs!