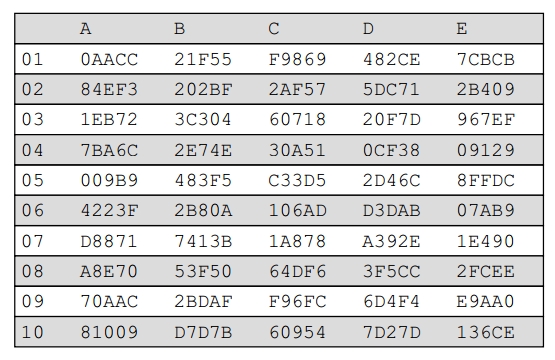 A Guide To Transaction Approval Codes
Transaction Approval Codes are enabled by default and so after you register and verify your Paxum Account you will be automatically emailed a PDF file containing your unique Transaction Approval Codes.
What are Transaction Approval Codes?
Transaction Approval Codes are an optional security feature that helps protect against unauthorized use of your Paxum Account. With Transaction Approval Codes enabled, every time a transaction is attempted, a Transaction Approval Code will be required in order to complete the transaction.
Below is an example of an active Transaction Approval Code grid: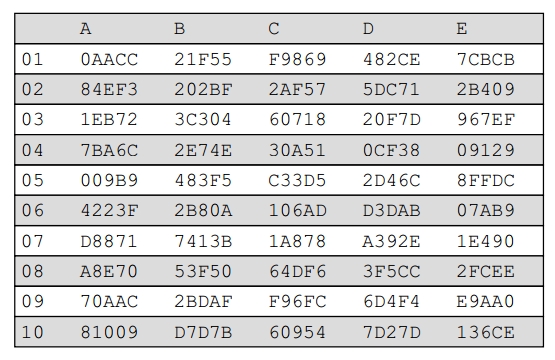 When a Transaction Approval Code is requested you will be asked to provide the code from a certain spot on the grid, for example in the grid above if you were asked for the code located at Column B Row 04 then you would enter 2E74E in order to proceed.
**All Transaction Approval Codes are CASE-SENSITIVE**
*
Why Should I Use Transaction Approval Codes?
If your Paxum Account is ever compromised, hacked, or accessed without authorization, having Transaction Approval Codes enabled will ensure that the unauthorized user is unable to complete any transactions such as transferring money to other account-holders. This helps to prevent your hard-earned funds from being stolen.
The image below shows the result when an incorrect Transaction Approval Code is entered for a transaction:
*
What if I lose them? How Can I Reset My Transaction Approval Codes?
Should you ever lose your Transaction Approval Codes, or if they stop working properly you can easily reset them instantly from within your Paxum Account Control Panel.
Simply login to your account and click Security in the top menu.
Next click Transaction Codes from the menu on the Security page.
You will be taken to a page that looks like this:

From this page you can request your codes again, or you can generate a brand new set of codes to use. You can see the links toward the bottom of the screenshot above in the Related Actions section of the page; Request Transaction Approval Codes and Generate new Transaction Approval Codes
It is important to note that when you generate a brand new set of Transaction Approval Codes
the previously issued codes will no longer work.
*
How Can I Disable Transaction Approval Codes?
We recommend using Transaction Approval Codes, however we do recognize that some Paxum account-holders may not wish to use this feature.
If you wish to Disable Transaction Approval Codes for your account you can easily do so from the Transaction Approval Codes page within your Paxum Account (Security >> Transaction Codes)
Visit the Transaction Approval Code page and click the blue button that reads DISABLE TRANSACTION APPROVAL, found in the Change Current Settings section of the page:
Now check your email for the Disable Code. It will arrive almost instantly, and the code is contained within the body of the email.
Next, go back to the Transaction Approval Code page within your Paxum Account Control Panel:
As you can see there is now an open box where you can enter your Disable Code. If you did not receive your disable code you can also click to request it be sent again.
After the Disable Code is entered Transaction Approval Codes will be disabled for your account.
Please note, if at any time you wish to re-enable Transaction Approval Codes you can easily do this by simply visiting this section of your account again and clicking the Enable Transaction Approval Codes button.
We hope this Guide to Paxum's Transaction Approval Codes has been of help to you. You'll find lots of other useful information here on the Paxum Blog.
Explore our pages to make the most out of your Paxum account!
***************