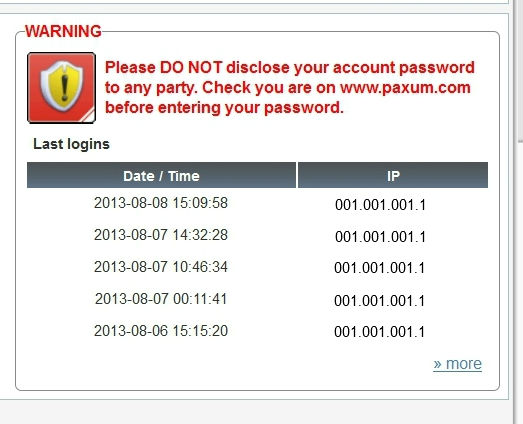 How To View Your Last Login IPs
Enabled by default, when you login to your Paxum account you will see a short list of IPs on display in a box on the right hand side of your Overview page.
It looks like this: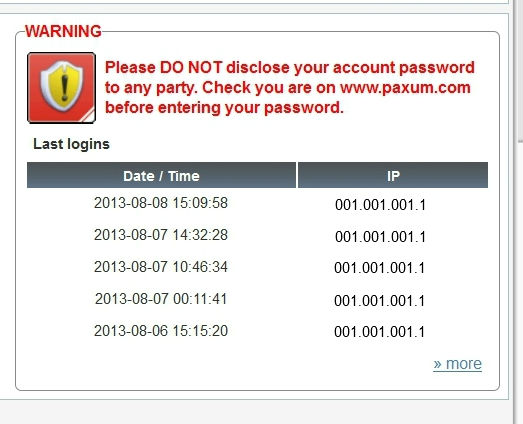 To view the full list of Login IPs since your account was first registered, simply click the blue >> more link in the box. A new page will load:
Last Login IPs cannot be disabled and are provided for your enhanced security and account protection.
🙂