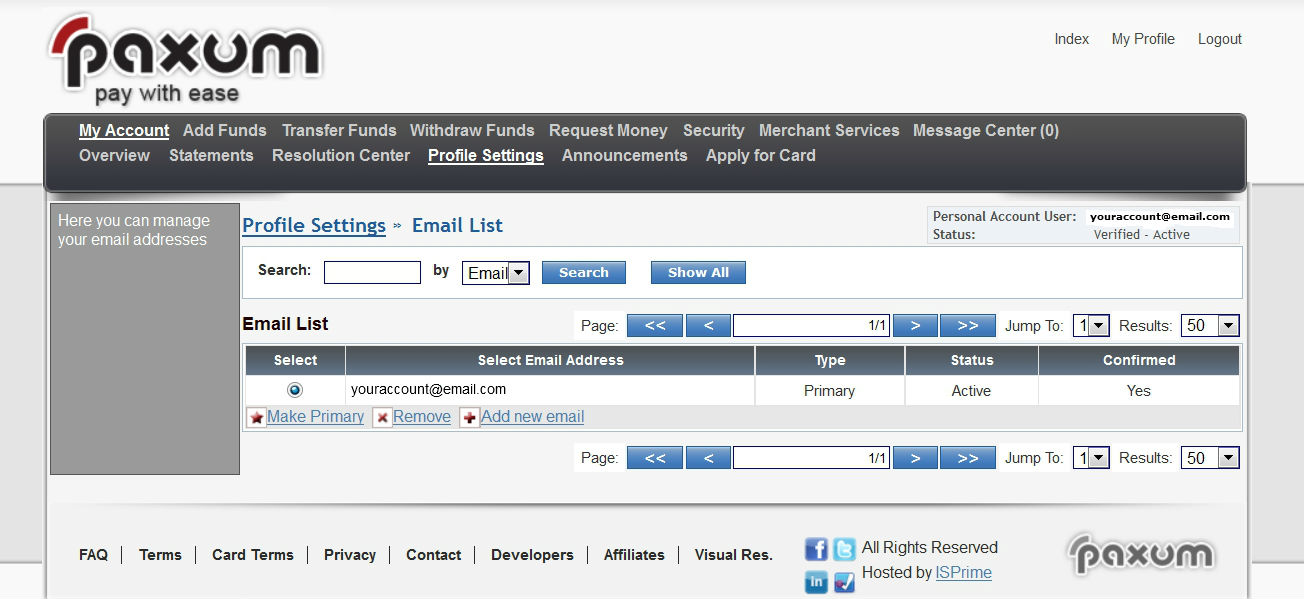 How To Add More Email Addresses
You may add additional email addresses to your Paxum account. It is a fairly simple process to do this.
First you'll need to login to your Paxum Account:
.
Next you'll want to click the Profile Settings link in the top menu to visit the section; My Account >> Profile Settings. From there, select Email from the first column; Account Information
. 
A new page will load displaying your current Email List of confirmed email addresses. To add a new email address click Add new email: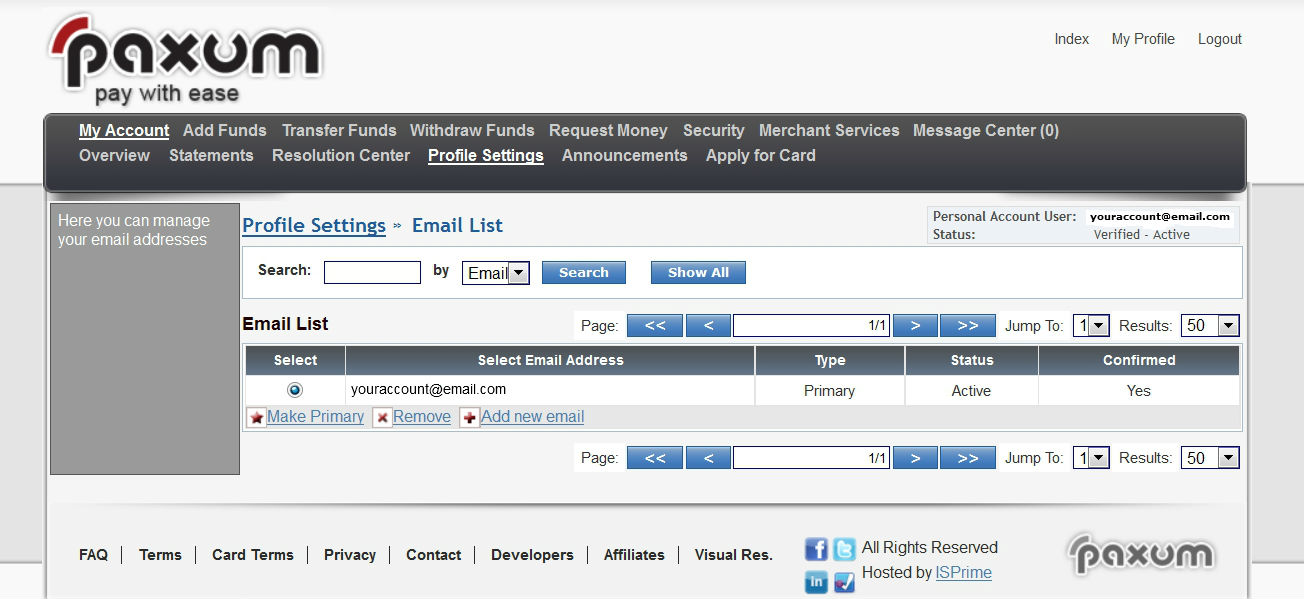 .
A new page will load where you can input the email address you wish to add, select the type of email address it is defined as, and then click the blue SAVE button to save the email to your account.
.
After you click the blue SAVE button you will receive an email confirmation to the email address you just added to your account. Simply click the link contained in the email and the email address will be confirmed and verified to your account.
To confirm the status of any of your email addresses at any time, simply login to your account and visit the Email List as directed above.
The Status column will show ACTIVE and the Confirmed column will show YES if the email address is actively confirmed to your Paxum Account.
***************